Kieron Pollard is a Treat to Watch, But is he the Most Under-Utilised Player in the IPL?
Kieron Pollard was last bought by Mumbai Indians in 2010 at a price of $ 2.2 Million (Rs. 14 Crores). Some thought he was bought for more than what he was worth but MI knew that this buy was value for money. After four good seasons at MI, the decision to buy Pollard has proved to be based on sound cricketing logic and not as some random judgement after two shots of tequila, as the critics initially suggested.
Kieron Pollard fields like a pro, bats with grit and inexplicable ease, and bowls smartly for a man his size. His catches in the 2014 edition, diving parallel to the surface were nothing short of extraordinary. Also, hitting the ball in the air fifty metres sideways on either side of Pollard became a hazard for the batsman. His reach and speed in the field is some sort of an urban legend because no matter how hard the batsmen try, there's no escaping the big man in the field.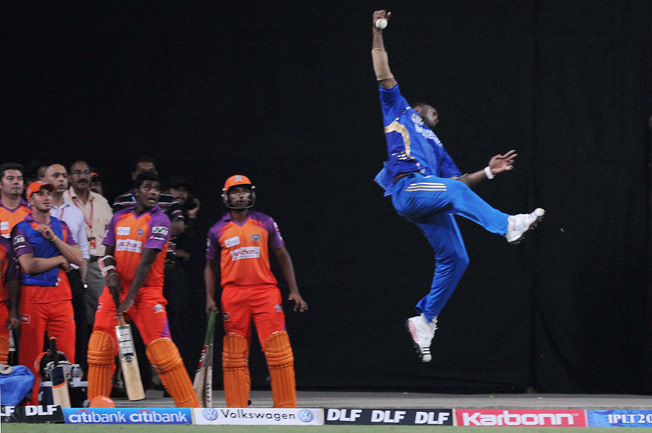 Although, his exploits in the IPL are well known and justify his position in the MI squad, he still seems a prospect with untapped potential. MI has been a good side all along but they have failed to develop their players like Rajasthan Royals or Kings XI Punjab have done. Mumbai Indians buy readymade players off the block and it suits well for their horses-for-courses IPL business model. But for someone like Pollard there is so much room for improvement.
He has a lot of passion for the game but that sometimes comes off as anger and uncontrolled aggression. Take, for example, the bat throwing incident in last year's IPL. In Mumbai, the incident was brushed aside as a one-off incident which is good for Kieron Pollard's ego but bad for his game. In a place like Rajasthan Royals, however, he would have been reprimanded by the likes of Dravid and it would have done a world of good to his game. This is the difference between playing in a cash-rich big-headed team and a down-to-earth hardworking one.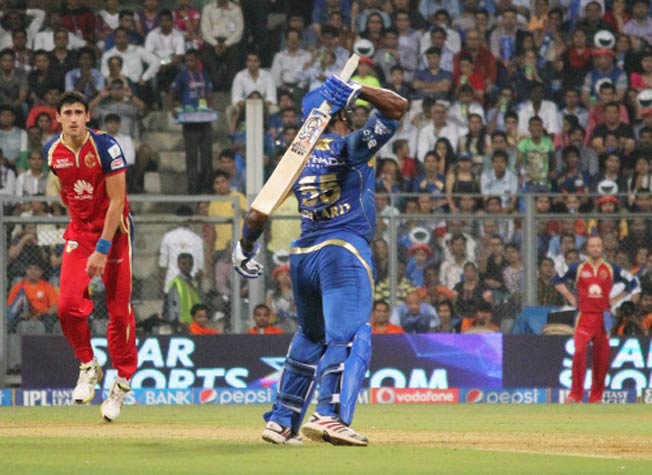 The latest incident where Kieron Pollard put cello tape over his mouth to protest against the umpires for causing him to keep his mouth shut after a verbal spat with Chris Gayle makes for good prime time television. And as Harsha Bhogle correctly describes, Kieron Pollard plays with a tag which says 'come-watch-me-play'.
But the real question is this: wouldn't an entertainer-by-heart be able to serve the audience much better with his exploits in the field rather than his antics off it? Mumbai Indians might not release him from their roster for some time to come but if Kieron Pollard wants to grow as a player and be counted as one of the greats of the game, then maybe it's a wise move to consider other options and search for a franchise which values the person more than the shirts he is able to sell.
Source: MensXP