9 Interesting Facts about The Ashes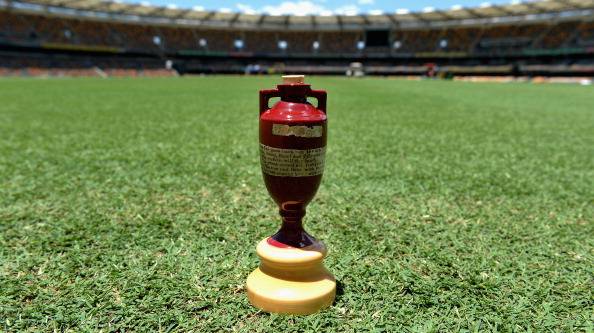 With the sport's biggest rivalry all set to take off this year once again, maybe it's a decent time to know a little bit about the history and the facts surrounding it. This year, The ASHES starts from July( 8th -12th )at cardiff and ends at London in August (20th-24th).
So here are some interesting facts that every ASHES fan might like..
The terms the Ashes was first used after England lost to Australia for the first time on home soil in 1882 which resulted in a satirical obituary from the British Newspaper "The Sporting Times" which read "the body will be cremated and the ashes taken to Australia".
It's believed that the real Ashes – a small Urn thought to contain the ashes of a burnt Bail although it is the subject of some debate (some say it's not the bail, but the ball)
The Urn is also a symbol of love — Having won the series in 1883 by a 2-1 margin, England captain Ivo Bligh was presented with a terracotta containing the Ashes . During the Presentation, a lady by name Florence Murphy was present. Bligh was smitten and decided to extend his stay for an additional five weeks before the two became engaged. Later when Bligh died , murphy donated it to the Lords Cricket Museum.
No matter who wins the series, the Ashes urn always remains in the Lord's Museum.
The Winners are given a replica to celebrate with.
If a Series is drawn, the Country that Won the last time keeps it.
The Ashes – urn is about 11cm high and 124.8grams in weight.
The Women's Ashes was first played in 1934.
Ever wondered what's written on it? Here it is.
        When Ivo goes back with the urn, the urn;

        Studds, Steel, Read and Tylecote return, return;

        The Welkin will ring loud,

        The great crowd will feel proud,

        Seeing Barlow and Bates with the urn, the urn,

       And the rest coming home with the urn
Source: Sportskeeda