Indian Captain MS Dhoni Charged Rs. 80 Crore for His Biopic – Reports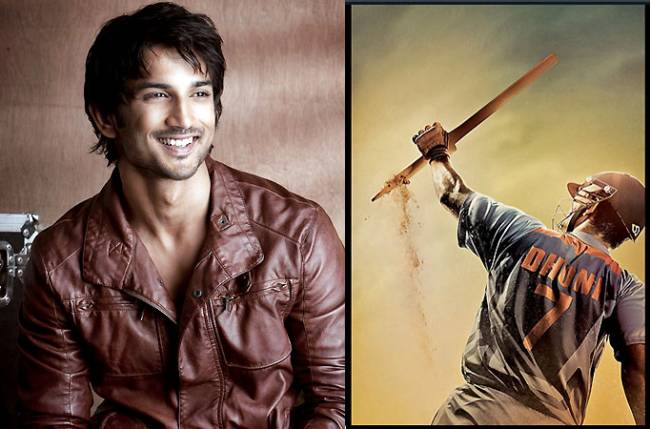 We all might have heard about the fact that a biopic on none other than the present captain of the Indian Cricket team on shorter versions, MS Dhoni is going to be unfolded later this year.
On this note, it has been reported that skipper Mahendra Singh Dhoni has demanded 80 crore INR as the royalty fees for his biopic which is named as MS Dhoni: The Untold Story.
According to the reports from varied media sources, negotiation on the amount was on the cards for quite sometime until it was finally settled for a sum of 80 crore rupees. Of this, Rs. 20 Crore has been paid to Dhoni for attaining to the rights of his life story. Also, as a part of a backend deal, Dhoni will also be entitled to receive a  share of the film's profits and royalties.
However, there are no confirmations for the same from the concerned persons involved in it.
The rights for the film has been acquired by Fox Star Studios and it will be directed by Neeraj Pandey, while Bollywood Star, Sushant Singh Rajput will feature as the lead character in the film.
The release dates of the  film has not been finalised as yet and this is surely a much-anticipated film. Right from the name itself, the film is sure to draw a bulk of the audiences. And they are not only going to trace the journey of the World Cup winning captain of India but also might get to know about some of the unknown and interesting facts about his personal life too.
As a matter of fact, the poster of the film has also been released sometime ago.
Dhoni retired from international test cricket in December, 2014 and is presently leading the ODI and T20 squad of India. In the past few years, Bollywood has made a number of biopics in the likes of Paan Singh (Paan Singh Tomar), Milkha Singh (Bhaag Milkha Bhaag) and also Mary Kom (Mary Kom).
Source: CricTracker