Chennai Super Kings valued at just Rs.5 Lakh only by Owners
Another big controversy has hit the India Premier League (IPL). The controversy involves cricketing czar N Srinivasan and his company India Cements and the Chennai Super Kings. The controversy revolves around the valuation of Chennai Super Kings being valued at just Rs.5 lakh by its owners.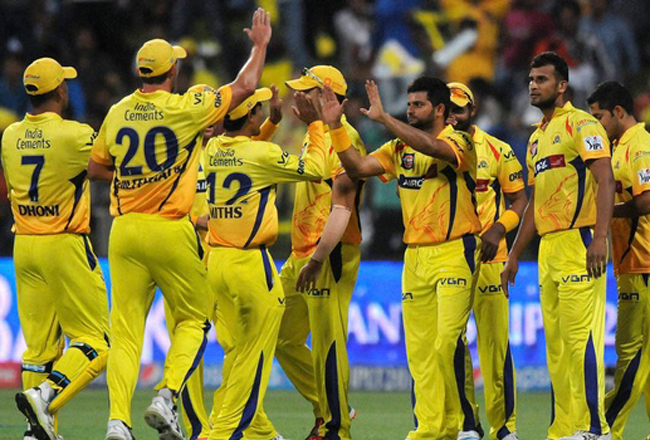 The Chennai Super Kings, which boasts of cricketing stars like Mahendra Singh Dhoni, Ravinder Jadeja, Brendon McCullum and Michael Hussy, has won the IPL twice has been a runner up thrice. Absurd as it may sound, that's the amount for which the team was sold by India Cements to a subsidiary in February this year.
Interestingly enough, the IPL Governing Council has refused to accept this valuation and has not ratified the sale of the team. As per the BCCI rules, 5 per cent of the sale price of any team must be given to the board. If this valuation of Rs.5 lakh is to be accepted, then the Board got just Rs.25,000 from the sale of the Chennai Super Kings.
Shockingly, the old council did not question the absurd price. It was only after the new IPL council took charge under the directions of the Supreme Court that the issue was red-flagged in a meeting two days ago – on Monday.
The minutes of the old council's meeting, a copy of which is in possession of the Headlines Today, show how everyone toed a certain line. The owners' valuation comes even as a US-based consultancy had valued the team at over Rs.450 crore last year.
In January this year, the Supreme Court had ruled that BCCI officials had to pick between running cricket or owning teams. Since N Srinivasan was accused of conflict of interest, the court order prompted the transfer of CSK ownership. This led to the India Cements board vesting ownership of CSK to a wholly owned subsidiary in February this year.
Accordingly, IPL franchisee Chennai Super Kings was transferred to a subsidiary called Chennai Super Kings Cricket Ltd. India Cements Board decided that the subsidiary will be owned by existing shareholders on a proportionate basis. While 70 per cent of India Cements shares are held by public, promoters hold 28 per cent and N Srinivasan holds 0.14 per cent of the shares.
The decision to transfer the shares came after the Supreme Court ruling said that BCCI officials owning teams was a conflict of interest.