Reports: Afghanistan planning to 'host' international cricket matches in India
Afghanistan President Ashraf Ghani is scheduled to visit India next week, and the Afghanistan Cricket Board(ACB) is hoping that the President will convince his hosts to allocate a home ground in India to the fledgling cricketing nation – who have surged up the ICC rankings since the sport's relatively late introduction in the strife-torn country, winning hearts all over with their gutsy performance at the 2015 World Cup.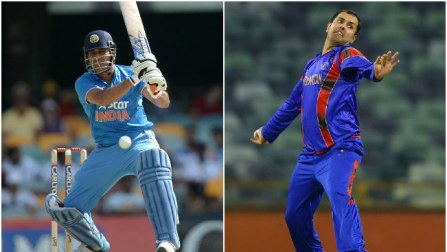 The Afghan national team, currently ranked 12 in the ODI rankings, now use the Sharjah cricket ground in UAE for home matches. It is expected that the ACB will relay their request to Indian authorities of granting permission to have the Feroz Shah Kotla Stadium in Delhi granted as Afghanistan's home stadium. Such a demand had been made in 2013 as well.
The Feroz Shah Kotla stadium was established in 1883 and is the second oldest international cricket stadium still functional in India, after the Eden Gardens in Kolkata.
Basheer Stanekzai, manager of the Afghanistan Cricket Board, said that his country hold Indian cricket in high esteem, and that the 2010 World Cup winners can provide valuable technical assistance and facilities to its north-western neighbouring state.
"It will really help our players if India were to reserve a home ground for us. Our players are good; they need exposure and facilities like camps. If the younger ones get to play in India, they can get noticed and picked for IPL teams. Besides, we are also hopeful that the BCCI will help us with technical assistance and infrastructure, which are of international standards."
Ready to provide assistance to Afghanistan: Rajeev Shukla
Afghanistan have also been looking to get their national team players selected for the IPL, a matter on which BCCI officials are not very eloquent.
"In the past, whenever Afghanistan has approached the BCCI for help, it has been forthcoming," IPL chairman Rajeev Shukla said, re-iterating that cricket in Afghanistan was of paramount interest to the board.
"India has offered to help with the construction of a stadium in Kandahar, but as far as IPL is concerned, it is for the owners of the teams to be convinced about, and be interested in, picking the players — after all, it is big money," said another BCCI official.
Source: Sportskeeda
You Might Also Like