Forget Gayle or Pollard, AB De Villiers Will Go Down As T-20's First True Legend
There was a point halfway through the match last night at Chinnaswamy stadium in Bangalore when even the commentators had given up hope that Royal Challengers Bangalore would win their IPL match against Mumbai Indians. The fans, too, were silent after captain Virat Kohli threw his wicket and Chris Gayle played an uncharacteristic innings by eating up balls rather than scoring.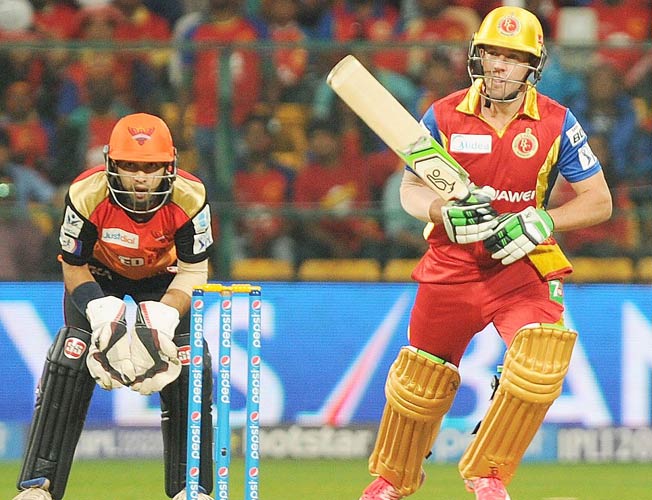 Then AB De Villiers walked in. Suddenly, it seemed a spark of electricity had charged the entire stadium and the energy could be seen on every fan's face. The commentators, Rameez Raja in particular, now began talking about overhauling the mammoth Mumbai Indians score. AB De Villiers certainly did not disappoint after walking in as he raced away to 40-odd runs in record time before the weight of expectations undid him.
We have previously argued why AB De Villiers is the best batsman of this generation after Sachin Tendulkar. This time, we are more concerned with the legacy of players in the T-20 format. Because a significant number of senior players seem content simply mentoring the new entrants. With all due respect to the likes of Rahul Dravid and Anil Kumble among others, that may be a fulfilling responsibility, but it is not worth looking back upon as a personal achievement.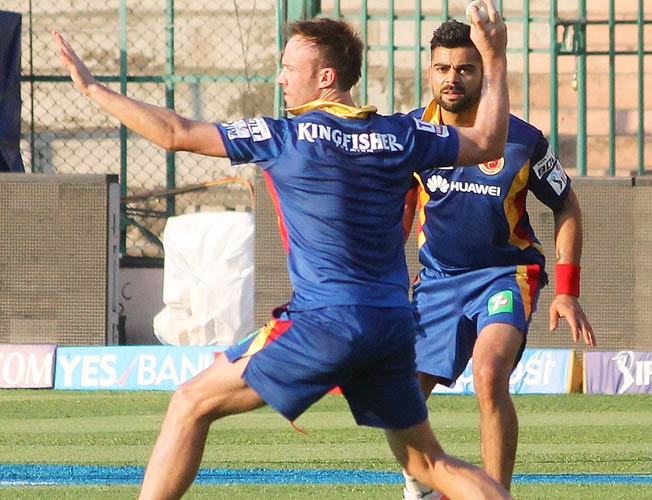 Every new iteration of the game needs someone to understand the game as if on auto-cue. The reason why Tendulkar made an impact on ODIs was because of his understanding of the format and his immense ability to adapt it to perfection. Much the same has happened with T-20s and AB De Villiers.
The South African batsman has an innate ability to pick bowlers and hit the big shots as soon as he arrives on the crease. He does not slog like MS Dhoni or play sheer attacking knocks like the famed Pollards and Gayle. Instead, De Villiers is a smooth operator who has studied the format so well that he automatically applies the learning on the crease. Yesterday, we learnt that De Villiers never practices the unorthodox shots that have become his trademark. He just plays each ball as per merit and relies on his talent to do the rest.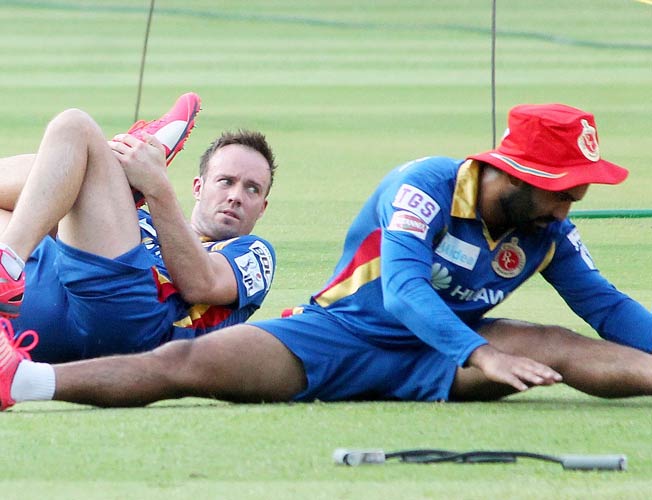 This is what will eventually make him the first great legend of T-20 cricket when he retires. It isn't how many times you pull your team out of the woods like Jacques Kallis did for Kolkata Knight Riders or how highly rated and entertaining players like Kieron Pollard and Chris Gayle are, their talent is reserved to bringing cricketing logic to T-20 games. For AB De Villiers, T-20 is about charting new territory in terms of the shots one can play and the application required from a batsman in different match situations. When he leaves, AB De Villiers will be known as the person who changed how batsmen the world over play T-20 cricket. That will be his legacy and his cricketing legend.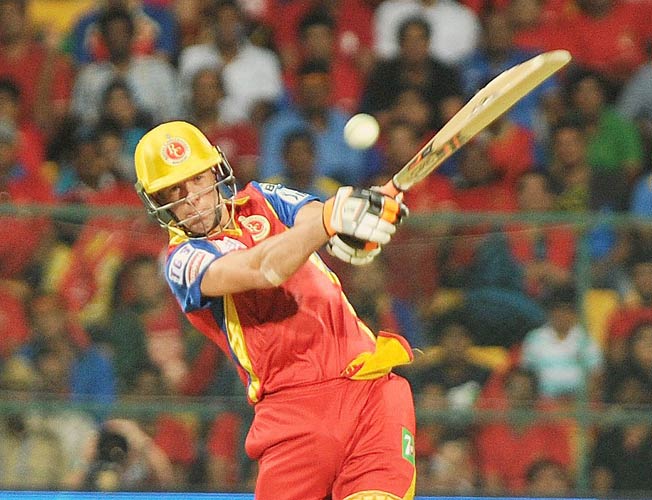 Until that time, all we can do is admire and enjoy the special genius of AB De Villiers.
Source: MENSXP