An Open Letter to Shoaib Akhtar from a Cricket Fan
The Pakistan team, as well as their skipper Misbah-ul-Haq, are undergoing a tough phase in the ongoing World Cup. Adding salt to their wounds, former Pakistani fast bowler Shoaib Akhtar slammed the management and the team while he referred to Misbah as 'the most selfish and coward captain in the history of Pakistani cricket'.
The 'Rawalpindi Express' ended his journey in 2011, but has not stayed away from controversies. Here is an open letter to the fastest bowler that cricket has seen till date:
Dear Shoaib,
"In the history of Pakistan cricket, I have never seen a more coward and selfish captain than Misbah. He only knows to play for himself. He is managing himself well." These are the words you uttered in your interview with a private TV channel in the aftermath of Pakistan's loss to West Indies.
You also criticised Misbah's style of speaking English and pointed out that he has always been in favour of Younis Khan, even when the latter was out of form. You referred to the current team as a team lacking talent and that Misbah's press conferences have been a summary of the match and not something that spoke about the errors during the play. You also said that Misbah, being the batsman in form, must bat up the order. You even blamed the legendary Waqar Younis, the coach, for the poor performance of the team.
The former part of your quote, more than the latter, has created chaos among the masses. In response to that I feel compelled to say that Misbah might well be a selfish captain – but selfish in terms of his team and not himself. A player who is selfish and concerned about his statistics will not try, on every single occasion, to save the team from the clutches of failure.
Ever since he glued his position in the national side after 2005, Misbah has been Pakistan's saviour in many matches. His notable fighting innings include the one against India in the league stage of the inaugural World Cup T20, his half-century against Australia in the Super 8 stage and his knock in the big final which almost guided them home. He has been doing this over the years with commendable consistency.
I accept that his strike rate is less than ideal in the shorter format, but if looked into properly, you will realize that Misbah has been the team's only hope in many matches after the loss of a bunch of wickets early in the game. With half the side back in the pavilion, one can't expect a batsman to score with a strike rate in three digits.
Misbah has been the 'spine' of the batting line-up, anchoring himself in the middle order. Having played as a middle order batsman for so many years, it is not exactly advisable for a batsman to climb up the order and play in a new position. I don't think I need to explain to an experienced cricketer such as yourself the simple logic behind that.
Younis Khan, being the second most experienced player in the team after Shahid Afridi, has an important role to play too in this World Cup. Every player has ups and downs in his career but one can't suggest retirement as the only solution when he is out of form. When a player is not in form, instead of beating him with whatever stick you find nearby, you should try to support him, as I am sure was done in your case quite a few times.
You can't deny the fact that Misbah's captaincy has brought a lot of laurels for Pakistan, including a win against South Africa in their own backyard. You may also be aware that he was the first Pakistani captain to achieve this feat. This was also the first time that a subcontinent nation had won against the Proteas in their home.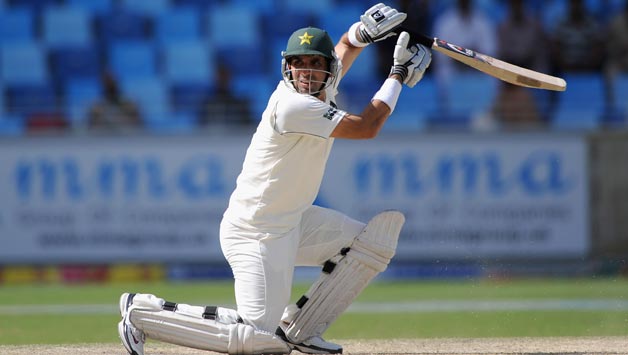 Misbah became the second Pakistani captain to win the Asia Cup when he led the side to glory in 2011. He also has the most number of wins by any Pakistani captain in Test matches.
That said, I accept the fact that Misbah's captaincy in ODIs has been raising questions. Pakistan have collapsed drastically far too often in recent times, losing many a game which at one point seemed like a cakewalk. The recent losses in the World Cup are not much different.
Misbah has come to be known for his captain's knocks that unfortunately end up in a losing cause rather than his captaincy in a winning cause.
On your words about the team, I can say that making comments now about the talent of the current squad is too early. The current squad, being inexperienced and very young, might take some time to hone their skills. But at the same time they must not be carried away by victories and good performances, and they must make sure that those moments serve as seeds of confidence.
At the end of the day, your comments might seem partially right with respect to the issues with Misbah's captaincy. However, calling the 40-year-old skipper selfish shows a lack of insight and seems more like a statement to gain the spotlight. Your views on the coach might look devoid of mutual respect, but you are right in your stand that if plan A goes wrong, one must go for plan B.
Misbah will be retiring after the ongoing World Cup, so a new captain is just around the corner for ODIs. Let us hope that that new captain follows your suggestions and implements better strategies. Also, let us understand that the team needs to realize they have to play along with their skipper and not leave everything on his shoulders. Only that way will the seeds be sown for a better future of the Pakistan cricket team.
Regards,
A Cricket Fan