United States of America Cricket Association (USACA) to try out a New Format in the T20 National Championship 2015
USACA to try out a new format in the T20 National Championship 2015: Over 100 top USA cricketers will make their way to Florida to compete in the United States of America Cricket Association (USACA) T20 National Championship 2015. The competition is organized to aid the selection of 18 players USA squad for the ICC Americas Division One Twenty20. The team will be announced on conclusion of the National championship on Sunday. USA is all set to host the Americas Division One T20 which will be a four-team event to be played in May; that will feature Bermuda, Canada and Suriname as the three other teams.
It is said that the tournament will also serve as the platform for the launch of a different match format. A total of eight participating teams will be divided into two groups, both contains four teams each; while the top two teams in each group will advanced into to semi-finals to be played in Lauderhill. The difference according to the USACA tournament press release is that, the teams will not play anyone in their group. Rather, each team will play with the four teams in the opposite group, which allows each team to play an additional match in their group stage.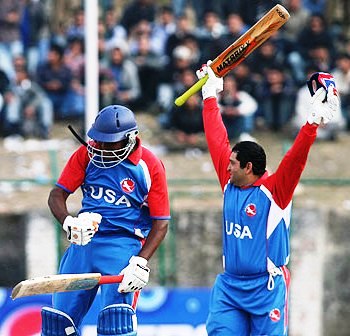 A major advantage is that it will help each team to make their case stronger for national selection, but it may also result in an unsteady knockout stage. On the basis of this, four teams can end with 4-0 in Group A and four teams at 0-4 in Group B which will result in two teams heading into the semi-finals undefeated, while two winless teams can move to the next level on the basis of their NRR.
As the USACA has arranged this tournament at a short notice on Easter holiday weekend, many players have already withdrawn due to earlier commitments, those who will miss out on the tournament includes the likes of USA captain Steve Massiah, Usman Shuja, Orlando Baker, Rashard Marshall, Abhimanyu Rajp and Elmore Hutchinson. Even though the USACA has already asked the players not to miss out in order to be considered for national selection, a few of them will still make it to the American Division One team.
This year the tournament will have seven participating teams as the South West is not sending a team. USACA is planned to organize a 'USA Developmental XI' to reach out to players from the South West and those who are worth a chance but could not make it to the regional teams.
USACA T20 National Championship Teams:
Group A:
Central East, Central West, New York, USA Development XI
Group B:
Atlantic, North East, North West, South East